Chakren Yoga with Esther Alexandra Groiß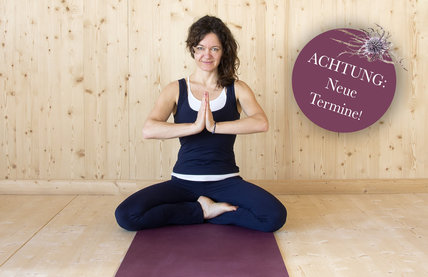 In our YogaHouse with panoramic view you will vitalize your chakras and existing blockades from our everyday life can be dissolved.
3 nights incl. half board
Yoga units:

Sunday: 5pm to 6 pm - welcoming and unit in our YogaHouse
Monday & Tuesday: 7.30 am to 9.00 am & 4 pm to 5 pm
Wednesday: 8.00 am to 9.00 am

1 foot reflexology or 1 sports massage* (optional)
weekly activity programme
*Inclusive wellness treatments of our 'Bergbad & Spa' redeemable from 8.00 am to 3.00 pm.