Girl friends special days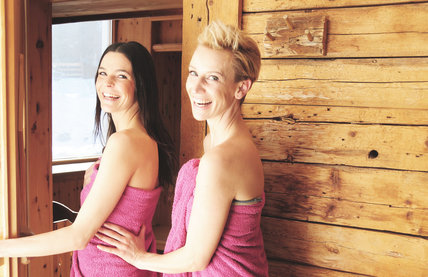 Chatting and contemplate – in our private atmosphere a genius idea. For your physical wellness you are invited to use our spa area. Often there is a lack of time to do these unspectacular but useful things. Timeless moments are waiting for you: undisturbed you are in our wellness areas! Chill and chat and also relax the surroundings in our Moaralmbad.
In the sense of Carrie Bradshaw regenerate your body, mind and senses. For your following glamorous appearance our team cares for you from head to toe.
3 overnight stays
1 make up lesson with a glass of prosecco and an active ampoule (25 min.)
1 massage (25 min.)
1 HöflehnerNatur hay flower soap
Inclusive wellness treatments of our 'Bergbad & Spa' redeemable from 8:00 am to 3:00 pm